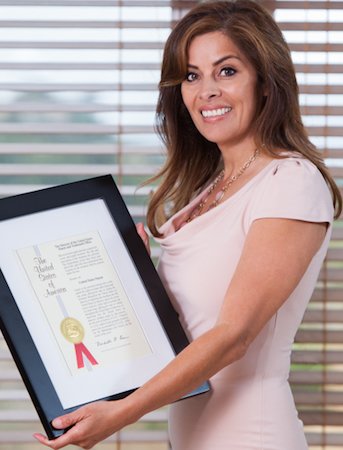 Frances Prado
Introduction
My name is Frances Prado and I am the CEO of Ageless Beautiful Clever Creations, LLC. I have also been a production manager for Costco for the past 22 years.
Born in Bakersfield, California in 1966, I now reside with my family at our ranch in Jamul, California. I've been happily married to Leo Prado for more than 32 years and we have two adult children: Leo Jr. is 27 years old and a retired disabled Navy veteran and our daughter Ashley is 23 and majoring in graphic design. In fact, Ashley created our HANGING SECRETS logo.
I am the proud daughter of immigrants who began their lives in the United States as field workers armed with nothing except determination…a trait I believe I inherited from them. Things were not easy for my family and at one point we were homeless and living in our car in the fields.
Today, I am among the 7% of sole female inventors in the United States and one of the 0.3% of sole Latinas that have ever been granted a patent in the United States!
A few years ago I was working my way through the empty nest syndrome and I specifically remember asking myself, "Frances, what are you going to do with all this extra time on your hands? Girl you better start cleaning and organizing around you!" So I started in my bedroom; I opened one drawer and that was it… that was my Aha Moment! What does every woman wear and need? Bras and panties and something to organize and protect them!
I took my idea to the drawing pad and started translating my vision onto paper. After a lot of trial and error, I was finally able to come up with HANGING SECRETS and in December of 2014, I brought my HANGING SECRETS idea to Dr. Melinda Silva for her opinion on the product after reviewing the product, Dr. Silva joined my journey and in January 2015, we formed Ageless Beautiful Clever Creations, LLC.
I received a patent in March of 2015.
HANGING SECRETS is all about The Cause. We are committed to supporting organizations that assist breast cancer survivors and we donate a percentage of our sales to the Virginia Ann Scheunemann Memorial Fund, which started in 2003 to assist women who are low income and/or uninsured by providing free products and service.
On September 24, 2015, HANGING SECRETS teamed with beauticians to provide complete makeovers for 12 breast cancer survivors at our product launch event in San Diego, California. Our idea was to have the first 12 recipients of HANGING SECRETS be breast cancer survivors.

And I am passionate about my business because it has allowed me the satisfaction of contributing to both the U.S. economy and to women's charitable causes, which is, for me, the true meaning of living the American Dream.
I hope you will agree that HANGING SECRETS has identified and filled a previously unmet need for the storage of women's intimate apparel in a convenient and practical way.

Hobbies
Frances enjoys and understands the importance of maintaining her health. She makes time for the gym a few times a week. She also likes to hike and read. She loves to work on her mother's garden that she created in her mother's loving memory shortly after she lost her battle with cancer in 2001 at the age of 63. Frances enjoys cooking and hosting monthly Sunday brunches on her ranch for her family members.
"Create your dreams, Crave your dreams, and Cultivate your dreams." - Frances Prado
---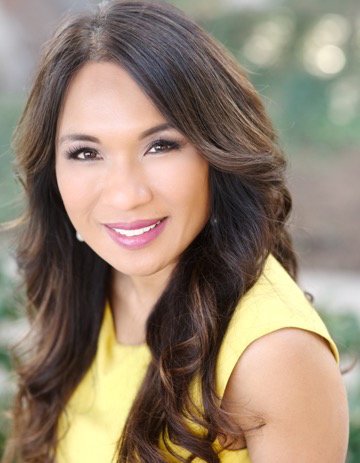 Melinda Silva M.D.
Dr. Melinda Silva graduated from UCLA with a BS in PsychoBiology and then received her medical degree from UC Davis School of Medicine. She is a Board Certified physician in Family Medicine and completed a Fellowship in Functional and Regenerative Medicine. With Dr. Silva's expertise and training, she strives to provide the best medical care with a focus on prevention and holistic health care. The goal of her compassion centered practice is to blend allopathic medicine with complementary medicine bridging the two disciplines. After 18 years as a Family Doctor and treating her own perimenopausal symptoms with alternative therapies, Dr. Silva now emphasizes optimal health with body, mind and spiritual rejuvenation. Her professional goal is to improve the quality of life of others by focusing on the root cause of disease instead of just treating symptoms. She has helped to train other doctors in her field, lectured at a national level, featured on national tv on "The Doctors" and serves as a medical contributor for Fox 5 News in a weekly segment ("Ask the Moms has been running weekly for the past 2 years). Dr. Silva specializes in bioidentical hormone therapies, weight loss, and cosmetic medicine. She is able to use hormones to help people with chronic pain, insomnia, fatigue, stress, lack of energy, low libido and mood changes. Dr. Silva acknowledges that lifestyle factors including nutrition, sleep and exercise are crucial for a healthy mind and body. Dr. Silva has received numerous awards and accolades for clinical care, academic excellence, leadership achievement and philanthropic service. Her first book was released in 2014 "Aging Gracefully and Strong" which became an Amazon Best Seller ranking #1 in its category.
Dr. Melinda Silva is an entrepreneur at heart. She helped to develop a healthy energy drink called "Age Defense Water" which had its debut on the West Coast and is sold retail in Sprouts and Bristol Farms. The water has received the Silver Medal for bottle design before its release beating out brand name competitors. It is scheduled to be distributed in the East Coast this Spring. Her latest venture is helping to design, promote and fund "Hanging Secrets" which is an innovative, practical and aesthetically pleasing bra organizer invented by her business partner, Frances Prado. Dr. Silva is very excited about this venture because it allows her to use her creativity in matching an unmet need in lingerie organization and at the same time contributing to breast cancer victims and their families by donating a percentage of "Hanging Secrets" profits.
Dr. Melinda Silva has dedicated most of her life to community service. She has volunteered to help abused and neglected children, tutored teens in juvenile prison, provided free medical care to the homeless and organized an outreach program to mentor high school students. From soccer mom to girl scout troop leader, Dr. Silva is enthusiastic to be a role model and make a positive impact on those around her. She married her best friend in medical school in 1993 and they enjoy travel with family, especially adventure destinations and love ethnic food. Dr. Melinda Silva is inspired most by her husband Rafael and their four children who give her endless joy and remind her of what is most important in life.